Improve rooting & plant health in sustainable growing media with Vitalnova TriBoost
ICL's new microbial inoculant Vitalnova TriBoost has been shown to promote better rooting and overall plant health
September 4, 2023
Powerful new bioinsecticide for vine weevil – Lalguard M52
A highly efficacious new Metarhizium-based bioinsecticide, Lalguard M52 GR – delivering quick control of Black Vine Weevil larvae in growing media – has been launched by ICL at the Four Oaks Trade Show.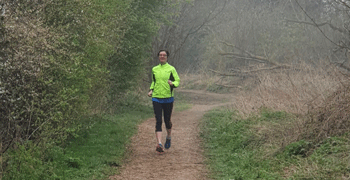 Chloe Whiteside, Technical Area Sales Manager for East Anglia welcomes a baby boy
We are delighted to announce that Chloe Whiteside, technical area sales manager for East Anglia, and her partner Tom and daughter Beth have welcomed a baby boy, William John, at the end of July.
New and faster biodegradable coating for Osmocote fertilisers
ICL Growing Solutions invests in a pilot production line for the manufacture of a faster biodegradable Osmocote coating
New microbial inoculant – Vitalnova TriBoost
New ICL microbial inoculant, Vitalnova TriBoost, promotes a healthy microbiome in sustainable growing media mixes helping boost plant vitality - optimising plant quality while minimising losses.   
October 10, 2023, 10:00-14:30
Hort Science Masterclass 2023
Join us and Syngenta Ornamentals UK on 10th October at Pershore College for an engaging and insightful event – the "Hort Science Masterclass: Future-Proofing IPM Strategies Seminar." In this half-day seminar, we will explore innovative approaches to Integrated Pest Management (IPM) in horticulture, providing you with the knowledge and strategies needed to navigate the evolving landscape of sustainable plant protection.
Add to calendar