X3-Active Technology is a specific plant growth enhancer designed to facilitate and optimize the absorption of trace-element compounds into plant leaves. ICL has incorporated X3-Active Technology into select products within our foliar fertilizers.
Key benefits of X3-Active Technology plant growth enhancer include:
Better plant growth
Better plant quality
More vigorous plants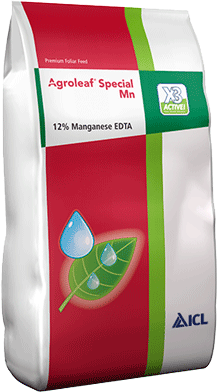 Agroleaf Special Manganese prevents and controls manganese deficiencies in many different crops, including vegetables and cereals, fruit trees and flowers.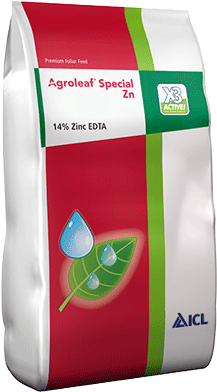 Agroleaf Special Zinc stops and reduces zinc deficiencies in a variety of crops, as above.