ICL's latest sustainable innovation for controlled release fertilizers: eqo.s® technology. A revolutionary, patented coating technology that is designed to deliver superior turfgrass performance with improved nutrient release patterns and the highest nutrient use efficiency.
Eqo.s offers faster breakdown of its fully biodegradable coating, leaving no trace behind. Being compliant with future (EU) legislation, eqo.s is today's sustainable solution for turfgrass management.
Revolutionary faster biodegrading coating
Superior performance
Ready for the future
The working principle of eqo.s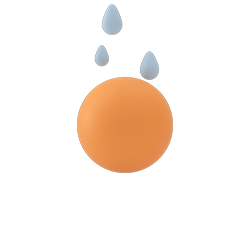 PHASE 1
Once applied at the turf base, close to the plants roots, moisture penetrates the biodegradable coating and reaches the urea core.
PHASE 2
In the core, urea starts to dissolve and is consistently released into the rootzone by diffusion.
PHASE 3
Influenced by soil temperature, the nutrients are released steadily day-by-day matching the plants needs, and resulting in healthy turfgrass while reducing nutrient losses to the environment.
PHASE 4
Once all nutrients are released, the biodegradable coating shell degrades quickly into inert materials leaving no trace behind.
Sierrablen and Sierrablen Plus are the first products to be available with eqo.s technology. Our other brands (Sportsmaster CRF, ProTurf) will follow later.